A bit of a break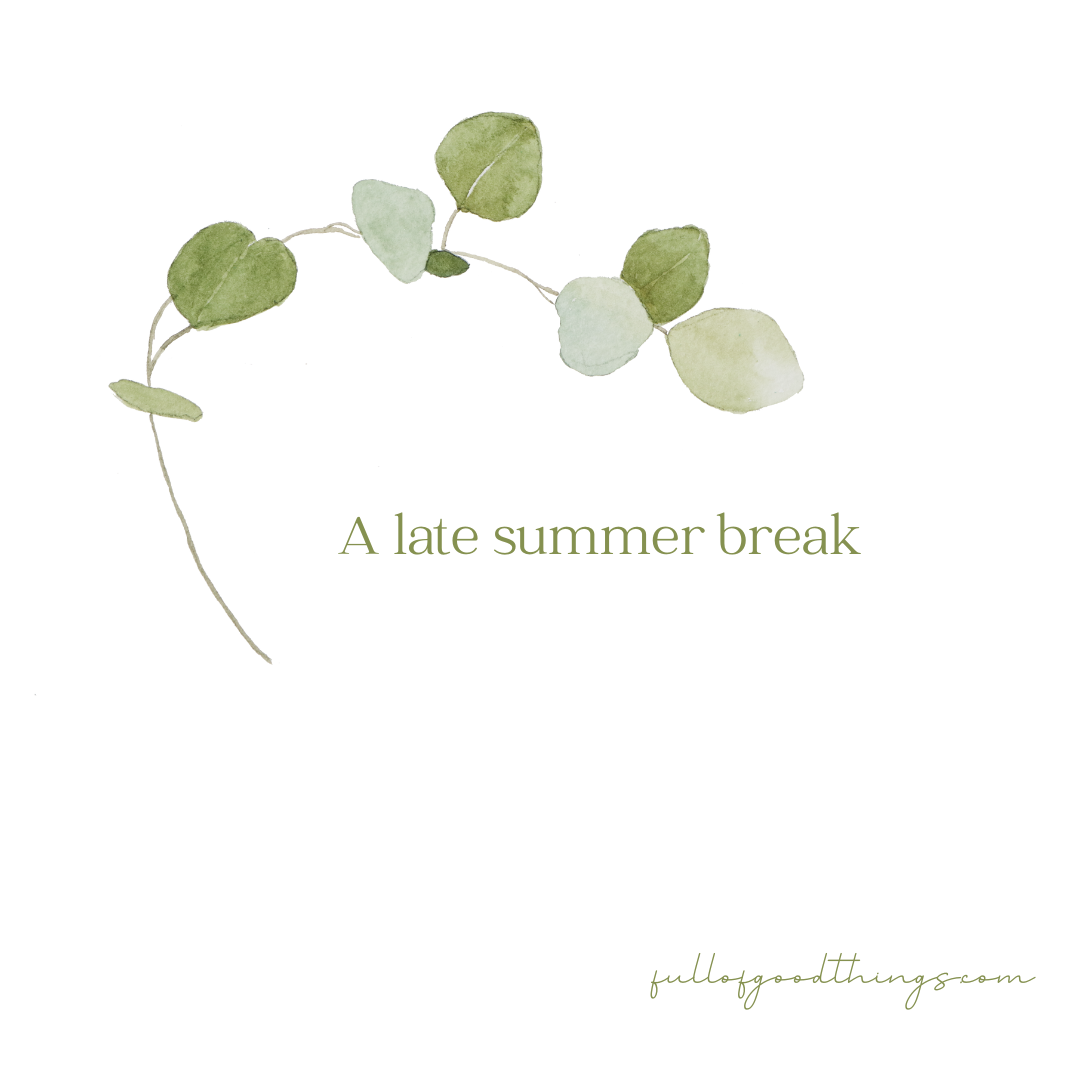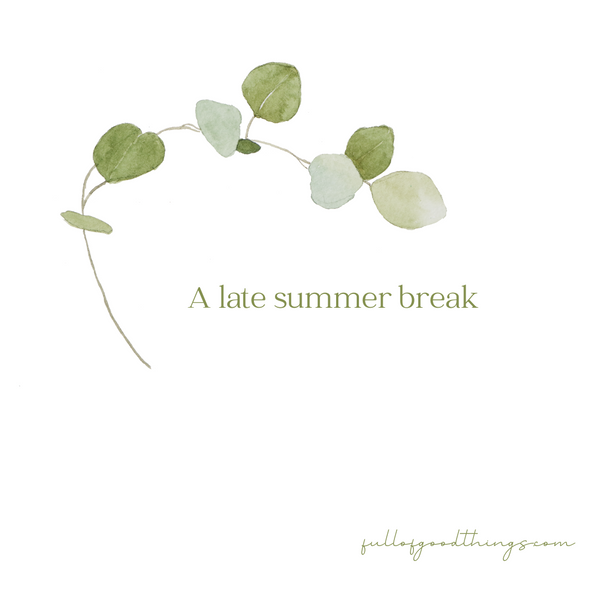 Dear readers,
 Welcome to new and old friends. I'm glad you're here to spend a moment with me. September is coming and as a mom with school-aged kids, this feels more like a fresh page than the New Year does. So I'll be taking a short break. Still writing, but a bit more planning and dreaming than posting. I'll be helping the girls start and adjust to a new school year. And, as you moms can attest to - as new routines settle in - mom gets a chance to rest a bit. I'll be back with more content mid September.
Some things I am working on right now:
The writing for my poetry book is done! I am now doing the boring work of transferring it all into a manuscript for self publishing. Then, I'll be looking to get it edited, illustrated and formatted.
I am now writing a book on motherhood. Soon, I'll be looking for beta readers to  give me feedback as I complete each chapter. This has been such a labor of love and I am so thrilled to see it taking shape.
I hired a social media manager to help me with my accounts. She is a such an answer to prayer! You'll see more reels and stories as well as member only content. More on that very soon.
Living Loved members will see me posting and arranging guest posts in the group on Mondays now, about marriage and motherhood. But my Thursday/Friday posts will still be where most of my content will posted. So if you haven't subscribed on my website, please do so. And don't forget to open that first email and verify your account – my website needs that two-way communication to successfully send you emails!
I can't believe it, but it's been over 5 years that I have been writing here on Full of Good Things. I never imagined it to grow as it has, and God has given me hope that it will continue to grow. I am so thankful for Him for giving me this space to write.
Thank you all for reading, subscribing on the website, commenting and sharing. I was explaining to a friend that writing is an odd business – a words person puts many, many words out into the word and receives very few back. Thankfully, this is not a trial for me. It is God that called and motivates me to do this work, and I love it, even if no one sees it. But those few words that DO come back – they are truly precious to me even if I don't have a chance to respond at length. So thank you.
Love, Rachel