Freedom is not found in being whatever we want to be. It is being exactly what we were called to be.
Have you ever seen something… or someone doing exactly what they were called to do — and doing it excellently? Have you been on a sailboat skimming the waves, caught on the wind and carried with the strength of them? The silence. The beauty. The incomprehensible movement. It seems effortless, and yet wholly knit with unified motion. What about a musician playing the violin? The grace and simplicity of it could make you want to pick up the violin and try it yourself. To experience the intensity of being the source of such a magnificent sound. But have you tried? It is not beautiful. Neither would me sailing a sailboat. Because I don't know how. And the people that ride the waves of excellence do not arrive there because they have "done whatever they wanted" they arrived there with careful practice and hard work. They arrived there by following the rules of the instrument or the sailboat. They arrive there but following the call of that discipline. Not making their own.
We were each given a call on our lives. And we are hapless and miserable if we do not answer it. You may disagree, but if you have experienced the thrill of doing something well that you are gifted and called to do, you know deeply that you have been made to do this thing.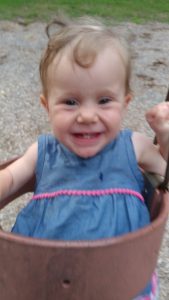 Lord, teach me the thrill and purpose of being a woman. Show me your purpose for me and my girls. What is it to be a woman, called to mother, nourish, cherish and raise children? What does it mean for me to bear them instead of my husband? How the world violently hates these words! The idea that we must be the mothers, and primary caregivers for our children and their home. That we must be wife to our husband, caring for him, nurturing him, encouraging him, stand with him against all odds? Lord, my girls were each knit together carefully and beautifully in my womb… day by day they grew and developed… made for a purpose. Made, perhaps, for a man just as Eve was carefully created for Adam, just as I was created for Joel. For a purpose (including marriage or not) that I do not even have an inkling of. Made to stand bravely against the world and its vicious lies and protect their children (from their womb or not), encourage their husbands if they have them, to create pockets of beauty and order and love called home for the people around them. Each of them made for this purpose. Let them know excellence in this calling, Lord. Let them see the fullness of this incredible calling and let them rise to it and answer it in spite of the mockers and nay sayers and hatred they will face. And if they are not called to be wives and mothers, let them be women. Let them nourish your truth and your church and your purposes in this world. Let them be wholly consumed not with themselves and what they are lacking, but with others. Let them truly be mothers to the people around them. Let them joyfully still make pockets of order and beauty and welcome people in to bless and care for them! Let them be equally poured out — not in self-seeking pursuits, but in heaven centered purpose. Let them be women.