Because He said so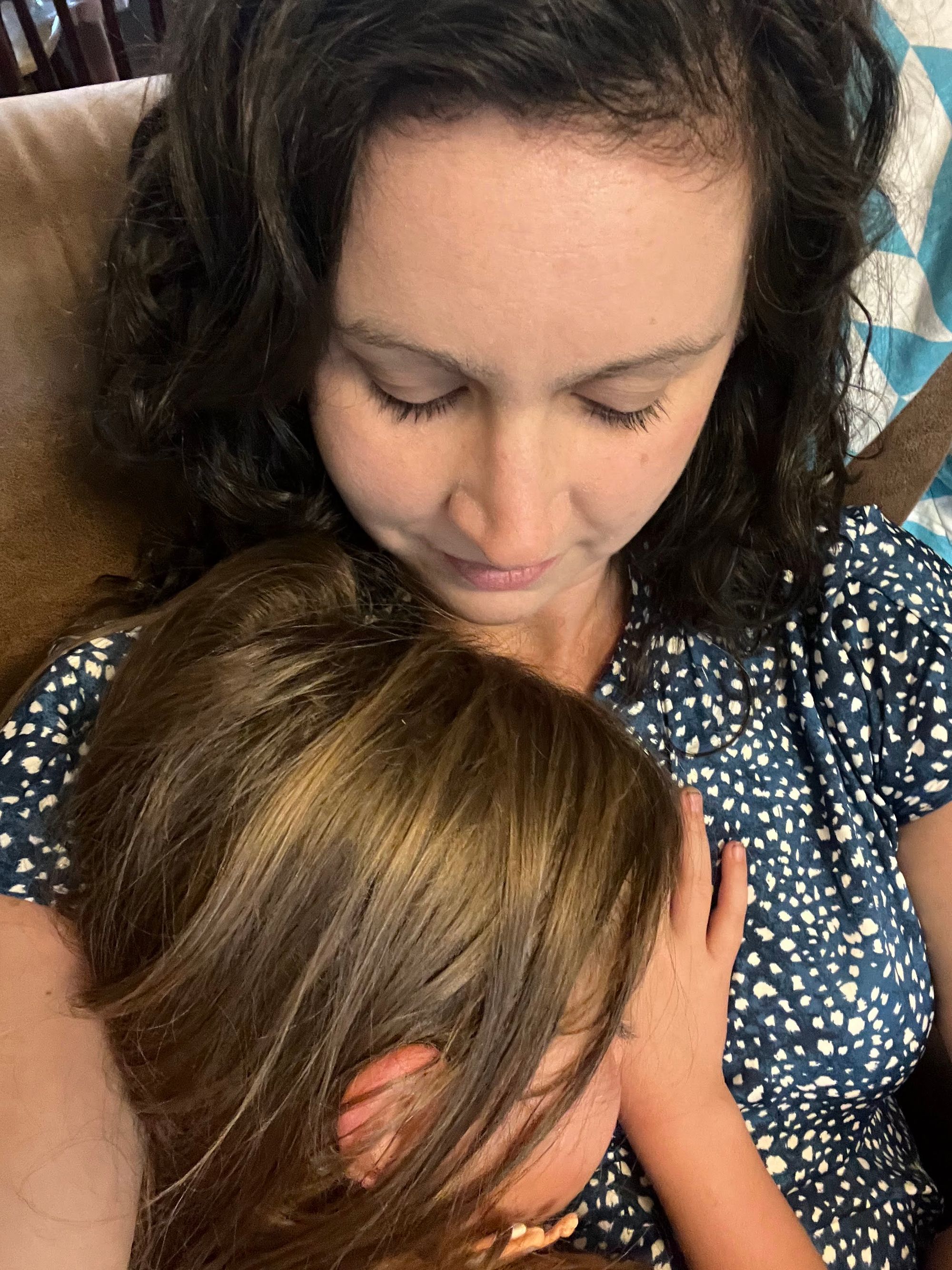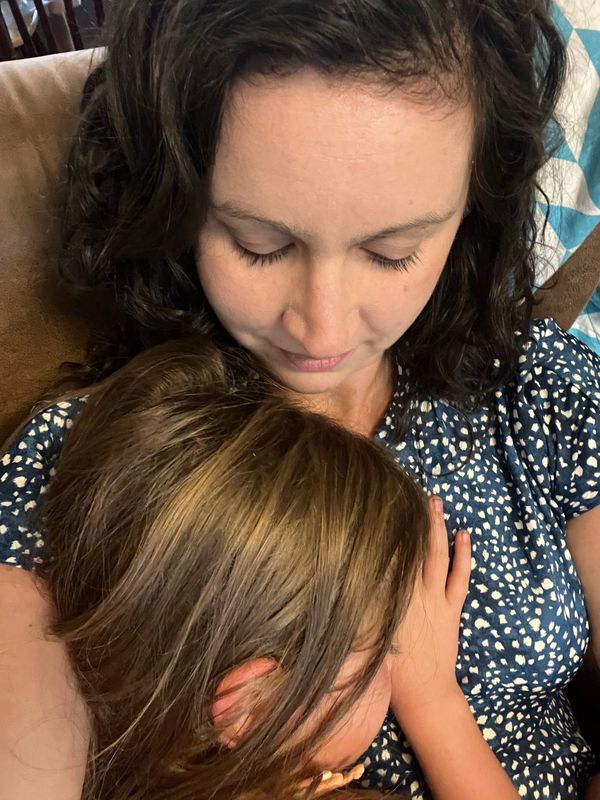 You know what every older-than-me mom tells me about parenting?
"Enjoy it."
"Enjoy these moments."
"Enjoy where they are, they'll never be there again."
And do you know how I feel about it? Weird.
Maybe it's just my personality or thinking too deeply or being suspicious, but I just want to ask, "How?"
Because I can see that kids are fun. My girls are full of life and laughter and endless questions. They love life, and me (even grouchy me), and my husband Joel. They don't wake up thinking, "What do I have to do today?" They wake up thinking, "What do I get to do today?" They live and believe and live with abandon. I know they are beautiful, at every age.
But my role, the parenting, the mom-ing – is hard work. It's early mornings and late nights and ugh-her-socks-are-under-the couch-and-I-don't-feel-like-getting-them at 11pm at night. It's feeding everyone all the time and picking them up and dropping them off, and for me, also planning the other's curriculum. It's all the things to remember and all the things to do.
Enjoy? I wish I could, but I can't get through all the to-dos to enjoy all the fun. I find myself wishing I could just have them for a few hours at a time and send them back to the "boring" mom that deals with all the hassle.
But another thing I've noticed is this - the reason I don't enjoy my kids is because I have a constant plaguing feeling of "What if it's not enough?" "What if I'm not enough?" I am desperate to give them what they need to succeed, even standing up and saying "no" and enduring their wrath (important thing to do!) - because I love them. And when I pause to ask why I feel I cannot let my guard down and enjoy them or it will hurt them somehow, I think it has something to do with believing that succeeding at what I do, the needed behind the scenes essentials, is actually the MOST essential, when it isn't.
Really?
Yes, older moms and Jesus agree. The most important part is savoring relationship with them - with Christ - with others. And let me tell you, I struggle with that. There is still a lot to be done, and when I let the to-do list slide so I can linger on the couch with the Lord, or let the groceries go one. more. day. so I can spend the afternoon with my oldest talking about when I was little…I pay for it. But more and more, I pay that cost willingly.
Savoring relationship. Ok. So that makes me feel even more overwhelmed. One more thing to do. But hang in there. It matters why.
A couple of weeks ago, I wrote a poem called "Go Gently". It's about how we treat ourselves as moms. I believe, more and more deeply, that gentleness with ourselves is truly key to enjoying what God has filled our plates with.
But can I? Can I be gentle with myself when there is just so much to be done? Yes. If my-overachieving-self can, you can. But more importantly, if Christ can, you can.
And this is important. Some in the world tell us to love ourselves for the sake of ourselves. Have you heard this? Its common messaging is to take care of yourself for the sake of yourself. (It's very circular and unsatisfying - it also doesn't help me when I am disappointed with myself. I also don't naturally manufacture grace.) As Christians, we love ourselves, go gently with ourselves, for the sake of Christ. Because He loves and cares for us and we follow His example.
In the one place in Scripture that Jesus describes His heart, He says "Come unto me, all you who are weary and heavy laden, for I am…" What? Harsh and disappointed? Or stern and irritated? Waiting for you to get your act together? No. The Creator of all things, the King of Kings, the Lord of Lords, the God that controls all things, says, "Come…I am gentle and lowly in heart and you will find rest for your souls."
(And if you're like me and tend to separate God the Father and Jesus too much, see the key verse of Lamentations in 3:33 - "...though He cause grief, He will have compassion according to the abundance of His steadfast love; for He does not afflict from His heart or grieve the children of men." God the Father and God the Son are in perfect union on this and everything.)
Here's the thing. We're Christians. Christ is in charge. As He is, so we are because He is our Lord. If He is exacting and harsh, then, well, it follows that we should be with ourselves and with others. But He simply isn't. And He said so, then lived so…then died so.
He's so unlike Martha-not-Mary me. He's gentle and humble. He always has time for my pain and struggle and even my sin. He came as a servant even though He is our King. He tenderly washes our feet when we've been dragging them through failure and the resulting self-loathing. And He came that we might have life and have it abundantly. And…He's patient with me when I forget and slip into my striving mode all over again.
Do you live life abundantly? Even as a busy mom? If not, that's ok. I didn't either. (Still don't sometimes.) But more and more and more…I am learning that my preconceived ideas about what God expects of me are simply harsh and demanding. So wholly unlike who He is.
So, ask and you will receive. Seek and you will find. Seek peace and pursue it with all your heart. Go knocking broken on Heaven's door and say, "You told me I would never thirst again. Well, I'm thirsty. Please give me a drink so I can show up for these kids." Or maybe, "Lord, you love me. Give me a drink…for me."
And just see what He does when you ask Him to do what He said He would do. It is truly the adventure of a lifetime and I've barely begun it.
And it starts with going gently with yourself.
---
Dear reader, welcome to Full of Good Things. I share here and on my socials as well as on Living Loved Today. If you would like to not miss anything, please subscribe (Don't forget to click through the link you get in your email to verify it!)
Love, Rachel